The Best of Texas in Two Weeks
Since Texas is such an enormous state, many travelers opt to focus on a manageable region to maximize their time and resources (fun fact: it can take 12 hours to get from Houston to El Paso). Instead of scraping the surface by visiting several major cities in different areas, it's more rewarding to delve into one part of the state and soak up the local culture via regional restaurants, historic sites, and recreational activities.
The following itineraries represent an overview of Texas's most-visited regions. The accompanying sites are unlike any others across the country, yet they merely represent the top-layer cream of each region's abundant crop.
Travelers can expect to accomplish most of the activities listed in these regional itineraries within two or three days. For those with extra time on their hands, consider exploring another region—the first three are each within a three-hour drive of each other. The Big Bend area, however, is a slightly longer (yet completely worthwhile) detour. It's about an eight-hour drive to this part of West Texas from Dallas, Austin, or San Antonio.
San Antonio, Austin, and the Hill Country
This part of the state is a magnet for those seeking a laid-back getaway. Austin and San Antonio are navigable and comfortably sized, and the equally welcoming Hill Country offers low-key recreational destinations surrounded by rolling landscapes and panoramic skies.
Day 1
Start in San Antonio by visiting Texas's most famous attraction: the Alamo. Next, head to the nearby River Walk for some local scenery and a classic Tex-Mex lunch at Casa Rio. Afterward, visit the Alamo's historic siblings, the four other 18th-century structures that make up the Missions National Historical Park, or search for tempting Mexican imports and dinner in the King William Historic District.
Day 2
Head north for 1.5 hours on I-35 to Austin for a day and night in Texas's creative hotbed. Visit the State Capitol, take a stroll down trendy South Congress Avenue, watch a million bats emerge from under a downtown bridge, and experience the "Live Music Capital of the World" at a hip East Side club.
Days 3-4
Plan to spend a weekend exploring the Hill Country, which offers all kinds of compelling options. Choose from dude ranches in Bandera, the LBJ National Historical Park near Fredericksburg, or paddling or tubing on the Frio River.
Dallas and Fort Worth
Day 1
Begin in Fort Worth, even if your hotel is in Dallas, in which case the 40-minute drive west on I-30 is still worth the effort. Go directly to the Fort Worth Stockyards and immerse yourself in Texas's cattle-driving heritage. Spend the afternoon at the internationally acclaimed Kimbell Art Museum before devoting the evening to eating and nightlife at Sundance Square.
Day 2
Despite the negative associations, one of the lasting legacies of Dallas is its association with John F. Kennedy's assassination, and the Sixth Floor Museum deftly documents its political and cultural implications. After lunch in the West End Historic District, visit the fascinating new Perot Museum of Nature and Science or Fair Park, where several museums tell the story of Texas's rich past. For dinner and drinks, be sure to visit the Greenville entertainment district.
Houston and the Gulf Coast
Day 1
Head to Houston for an out-of-this-world experience at the NASA Space Center. Visit the Museum District to choose from any of its 19 world-class facilities, or for something completely distinctive, check out the bizarre folk art of The Orange Show.
Days 2-3
For those in need of a beach fix, head about three hours southwest to Corpus Christi for a weekend of wave-based recreation, seafood, and cultural attractions (the Texas State Aquarium, in particular). If you're short on time, Galveston offers historical destinations and beachcombing just an hour southeast of Houston.
Big Bend Area
The West Texas detour is quite a jaunt, but it's absolutely worth it. The wide-open spaces and enormous sky in Marfa and the natural wonders of Big Bend National Park will give travelers a true sense of the Texas mystique.
Day 1
Begin your journey in Marfa with the fascinating Chinati Foundation, which features contemporary art in a historic army base. Later, head to nearby Fort Davis for a quick visit to McDonald Observatory or to Alpine for the Museum of the Big Bend. After sundown, be sure to look for the mysterious Marfa Lights.
Days 2-3
Head about an hour south to Big Bend National Park for a couple days of camping and hiking in the Chisos Mountains (Santa Elena Canyon is a must-see). A side trip to the abandoned mining town of Terlingua, about an hour away, is also a worthy option. Spend the night in a tent or the Chisos Mountains Lodge.
---
Related Travel Guide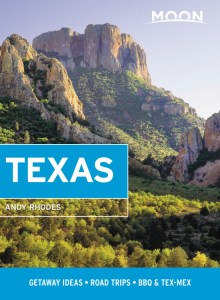 Get to know the fiery spirit, Southern hospitality, and larger-than-life personality of the Lone Star State.
---
Pin For Later