The Geography and Climate of Vietnam
Covering a total area of 127,880 square miles, Vietnam is a skinny, S-shaped country that snakes its way from the southern border of China all the way down to the mouth of the mighty Mekong. While there is no official nickname for the country, its shape is sometimes likened to a dragon, a moniker which locals are happy to accept, as this mythical creature has ties to the origin story of the Vietnamese people. To the west, Vietnam shares a frontier with both Cambodia and Laos, while the north is bordered by China. Along the southern and eastern edges of the country is the East Sea, also known as the South China Sea.
Geography
While Vietnam's rice paddies seem to go on for miles across the Mekong and Red River Deltas, only about 20 percent of the country's land area is actually flat. The rest of Vietnam, from low, rolling hills along the southern coast to the soaring peaks of the far north, spans a range of elevations. Near the sea, white-sand beaches are dotted with clusters of tropical foliage. The dense jungle of Vietnam's mountainous regions, including the Central Highlands and much of the area north of Hanoi, is all but impenetrable.
Down south, the low-lying Mekong Delta is an unusual combination of water and land. This is largely a result of the region's namesake river, a mammoth waterway that begins in eastern Tibet and flows through several Southeast Asian nations before splintering into nine separate tributaries across the Vietnamese border. Moving along the coast, the shores east of Ho Chi Minh City bear an odd climate that lends itself to a coupling of tropical beaches and barren sand dunes. The country's interior is comprised of undulating mountains and lush jungle that extends all the way to the western border. Up north, the Red River Delta creates a similar effect to its southern counterpart, with an expanse of pancake-flat rice paddies around Hanoi extending toward the coast, punctuated only by limestone karsts, the same rocky outcroppings you'll see in Ha Long Bay and around Phong Nha-Ke Bang National Park, which rise unexpectedly out of these level landscapes. Along the northern border, the terrain becomes mountainous once again, rising and falling dramatically all the way from the East Sea west through Ha Giang and Lao Cai provinces to Laos. This region is also home to Vietnam's highest peak, Mount Fansipan (10,311 ft.).
Climate
While the majority of Vietnam never really gets cold, the northern and southern halves of the country experience two very different weather patterns. Residents in Hanoi and the surrounding region see four seasons throughout the year, though they are not as distinct as North American seasons. Up north, a cold, damp winter and a sweltering hot summer are separated by a few months of mild weather on either side. Temperatures in this part of the country fluctuate from a brisk 50°F in January to 100°F in July and August. Pack warm clothes if you plan to visit in winter, as Hanoi does not have heaters and the bone-chilling humidity can be deceptive. In the extreme north, some areas along the border even experience snow, though this is never more than a light dusting on mountain peaks and rooftops.
In the southern and central regions, temperatures remain more consistent, varying only a few degrees between the rainy and dry seasons. Rainy season begins when temperatures are highest, breaking the heat with heavy rainfall for a few hours each day. These rains remain consistent until the end of the season, at which time a constant downpour ushers in slightly cooler weather. Dry season still sees some precipitation, though significantly less, as well as lower temperatures and occasional winds, with the heat building over time until rainy season returns.
Depending upon your location, seasons come at different times of year, with the rains arriving in May down south and ending in late October, while the central region experiences rainy season from September to January.
For southern Vietnam, temperatures usually change no more than a few degrees, holding steady around 90°F, with varying levels of humidity depending upon the season. While central Vietnam's climate is more similar to the south than the north, this region experiences a wider range of temperatures, from a cool 65°F to around 85°F in the summer, as well as more intense storms. Danang, central Vietnam's most cosmopolitan city, is also the country's easternmost point. As a result, the surrounding area experiences yearly typhoons, which bring heavy rainfall and high winds, which have been known to destroy homes and farmland near the coast.
Environmental Issues
Vietnam has a poor track record on both conservation and clean-up efforts. A handful of NGOs and other independent organizations do their part to help protect the country's natural resources. Despite enacting laws to safeguard its forests and waterways, environmental regulations are only sometimes enforced to protect the country's natural resources, leading to issues such as water shortages and deforestation. In the Central Highlands in particular, scores of hydropower plants have been constructed, harnessing the strength of the region's rivers for economic benefit, but the dams that come with these facilities often dry up riverbeds below, eliminating a valuable water source for downstream communities.
Along the coast, specifically in urban areas, pollution is a growing problem. Though Vietnamese cities are not as bad as some of their East Asian counterparts, rapid industrialization and expanding metropolitan areas are cause for future concern as nearby suburbs are devoured by modern development and increased pollution from traffic and factories leaves air quality diminished.
While none of the urban rivers, canals, or lakes you see may look like a nice place for a swim, officials in cities like HCMC and Hanoi have done a tremendous amount of work to rehabilitate these heavily polluted waterways. Garbage collection takes place on a daily basis and younger generations are more conscious of how their individual actions can affect Vietnam's urban pollution.
Beyond these issues, the country's greatest challenge is bringing attention to the value of its natural resources and encouraging its citizens to clean up. More than a few breathtaking landscapes in Vietnam are clouded by reckless littering. While urban centers employ hundreds of street cleaners to remedy this, rural areas and smaller towns are often left to languish in their own garbage, and there is a general expectation that someone else will clean up a person's litter.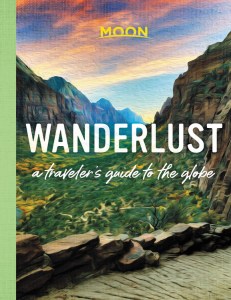 Dream, discover, and uncover your next great adventure. Moon Travel Guides takes you on a journey around the world with Wanderlust: A Traveler's Guide to the Globe.
Pin it for Later