Overlooked Natural Wonders in Texas
Texas is blessed with two particularly dynamic national parks (Big Bend and Guadalupe Mountains) but with a state this large, there are plenty more natural attractions that don't get the attention they deserve. Once you get outside the hustle and bustle of Texas's many major cities, there's an enormous canvas of natural wonders to explore, from forests and canyons to tropics and mountains. The best times to discover these treasures are during Texas's temperate spring months (March and April) and its fleeting fall (November). Seasoned hikers and campers from Texas or those undaunted by the heat will brave the brutally hot summer months to play outside. Whether you're planning a week-long trek through the canyons or a day hike through the Big Thicket, be sure to bring plenty of water and sunscreen. Winter months can be deceiving, with sun and clear skies one day and ice storms the next.
Palo Duro Canyon
For outdoors enthusiasts, it's well worth the drive (or flight) to the Amarillo area to witness Palo Duro Canyon (11450 Park Rd. 5, 806/488-2227, www.tpwd.state.tx.us, $5 ages 13 and older). The multihued walls, rock towers, and sheer drops appear to be straight out of a Road Runner cartoon, but there's nothing comical about the natural beauty of this otherworldly landscape. Bikes offer an especially rewarding method of experiencing Palo Duro, the second-largest canyon in the country.
Enchanted Rock
The Hill Country's Enchanted Rock State Natural Area (18 miles north of Fredericksburg at 16710 Ranch Rd. 965, 830/685-3636, $6 ages 13 and older) is not quite as impressive as Palo Duro, but it has its own charm and an especially large aura of Native American lore associated with it. This enormous pink granite dome has been a natural beacon for more than 11,000 years. Native American tribes believed the rock wove enchanted spells, especially when its iridescent reflections radiated from the sparkling granite on full-moon nights.
Natural Bridge Caverns
Natural Bridge Caverns (26495 Natural Bridge Caverns Rd., 210/651-6101, Oct.-Feb. daily 9am-4pm, summer hours vary, $21-25 adults, $14-15 children ages 3-11) outside San Antonio is one of the premier caverns in the country. A visit to the caverns is a good way to escape the Texas heat in the summer (the caverns' temperature is a steady 70°F, although the 99 percent humidity feels like Houston). Visitors descend nearly 200 feet belowground via cement walkways to a surreal world of ancient natural formations with expressive names like soda straws, chandeliers, flowstones, and cave ribbon. Two tours are available. The standard North Cavern Tour is a 75-minute half-mile trek past oooh-inducing stalagmites, stalactites, flowstones, and other formations, some with descriptive titles such as the King's Throne and Sherwood's Forest. The other option, the Jeremy Room Flashlight Tour, takes place in a 120-foot-deep chamber filled with some of the more delicate formations—particularly the brittle yet mesmerizing soda straws. Each person gets a flashlight to check out the nooks and crannies of this space at their leisure. For those who really want to get up close and personal with the cavern, sign up for one of the Adventure Tours ($100), a physically demanding three-plus-hour excursion allowing visitors to climb, rappel, and explore the cavern. Caving gear is provided.
Big Thicket National Preserve
Covering nearly 100,000 acres, the Big Thicket National Preserve in East Texas features a diverse range of natural features, from pine trees and cactus to swamps and hills. Summertime can be sticky with humidity, but hiking and camping on a cool spring day can be especially rewarding. To visit, start at the Big Thicket visitors center (6102 FM 420, 409/951-6725, daily 9am-5pm), seven miles north of Kountze at the intersection of U.S. Highway 69 and FM 420.
Dinosaur Valley State Park
Just outside Dallas lies a prehistoric natural wonder known as Dinosaur Valley State Park (254/897-4588, daily 8am-5pm, $5 ages 13 and older). Rock formations from nearly 113 million years ago have been exposed by water erosion, revealing some of the best-preserved dinosaur tracks in the world. It's a fun and fascinating place to visit, whether you're traveling alone or with the family.
---
Related Travel Guide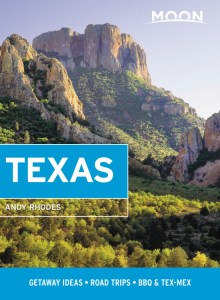 Get to know the fiery spirit, Southern hospitality, and larger-than-life personality of the Lone Star State.