These free, printable travel maps of Paris are divided into neighborhoods:
Quartier Latin/Les Îles
St-Germain-des-Prés, Invalides
Tour Eiffel/Arc de Triomphe/Trocadéro
Grands Boulevards
Louvre/Les Halles
Marais
Bastille
Montmartre
Canal St-Martin
Explore Paris with these helpful travel maps from Moon Living Abroad Paris. Ensure you have the newest travel maps from Moon by ordering the most recent edition of our travel guides to Paris.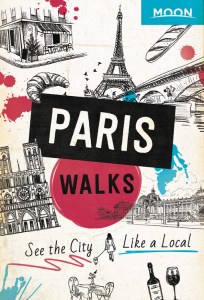 Stroll along cobblestone alleys and grand boulevards, discover chic restaurants and trendy shops, and bask in la vie Parisienne with Moon Travel Guides.
---
Paris Neighborhoods