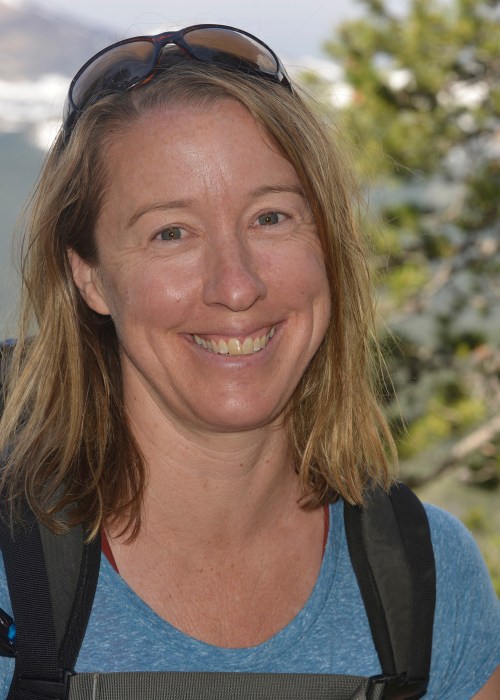 Erin English lives for the next hike or backpacking adventure. After living in Colorado for many years, she has hiked and camped extensively throughout the state and in nearby Utah, Arizona, Wyoming, and Montana. Shortly after moving to Boulder, Colorado, she visited Rocky Mountain National Park on the recommendation of a friend, who proclaimed it "the best national park ever." Erin wasn't one to disagree. So began a long love affair with Rocky's lakes, waterfalls, trails, wildlife, and secluded backcountry campsites. The park is her go-to place for relaxation and solitude.

During her 23-year career as a journalist, Erin has produced content for print, web, and television. Additionally, she has worked for numerous environmental nonprofits. She holds a particular passion for working outdoors with individuals with disabilities, and has served as a volunteer Nordic skiing instructor for the Eldora Special Recreation Program in Boulder, as well as the marketing director for the Adaptive Sports Center in Crested Butte.

As a freelance writer, Erin specializes in topics relating to travel, the outdoors, and mountain town life. She currently lives in Bozeman, MT where she enjoys hiking, skiing, and camping with her family.
Read More
By the Author
Hike to stunning glaciers and waterfalls, savor the solitude of the mountains, and sleep under the stars: an unforgettable adventure awaits with Moon Rocky Mountain…
Buy the Book