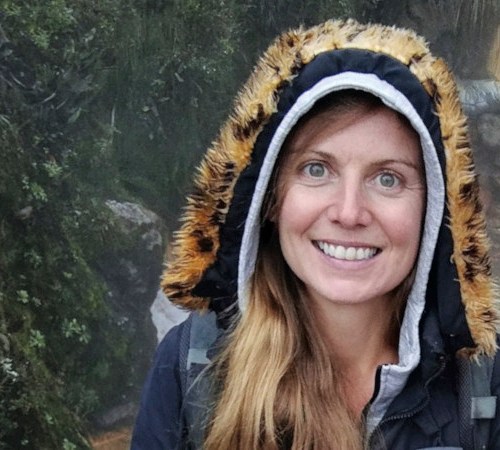 When Bethany Pitts was backpacking around the world in 2004, she found the most magical experiences in Ecuador. She'll never forget paddling silently through a jungle lagoon at night in a dug-out canoe, the water's surface covered with lily pads illuminated by fireflies. Returning to Ecuador in 2009, she realized there was nowhere on earth she would rather be and relocated there soon afterwards. She has spent the last decade exploring the country's astonishing diversity.
Bethany has worked as a translator, editor and writer, but her true passion is environmental activism. From indigenous defenders, she learned that community-led eco-tourism enables them to protect threatened ecosystems and unique ways of life. This led her to write Moon Quito with a focus on ethical travel. She is passionate about enabling travelers to make informed choices about how their visits can directly benefit Ecuador's unrivaled biodiversity, its warm, welcoming people, and the preservation of their ancestral traditions.
Originally from England, Beth lives in a small village on Ecuador's Pacific coast, where she has hummingbirds and passionflowers in her garden.
Read More
By the Author
Canoe through the Amazon, explore the bustling capital of Quito, snorkel in the Galápagos, or kick back on the coast: Embark on an unforgettable adventure…
Buy the Book