Best Beaches along Florida's Gulf Coast
Some people say "You see one beach, you've seen 'em all." Well, not on the Gulf Coast of Florida. Most Gulf Coast beaches are entirely unique. There is a diverse amount of sand types, sea life, and natural settings and an equally wide range of waterside activity. In Florida you'll also find an extremely large number of barrier islands off the coast of the mainland. Many times these barrier islands are very thin, and in a few minutes time you can walk from the beaches of the Gulf Coast to the beaches on the bayside, two very different and equally interesting and beautiful environments. Here's a list of the Florida Gulf Coast's most "sandsational" top picks.
Naples, the Everglades, and the Paradise Coast
Fort Myers, Sanibel, and Captiva
Sarasota County
St. Petersburg and Pinellas County
The Forgotten Coast
The Emerald Coast
Alabama Gulf Shores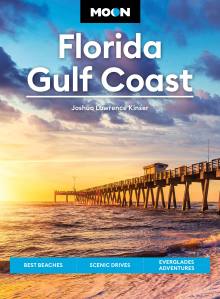 Whether you're kayaking through mangroves, bodysurfing with manta rays, or sunbathing with a piña colada in hand, soak up the Sunshine State with Moon Florida Gulf Coast.
Pin it for Later