These free, printable travel maps of Morocco are divided into seven regions:
Explore Morocco with these helpful travel maps. Ensure you have the newest travel maps from Moon by ordering the most recent edition of our travel guide to Morocco.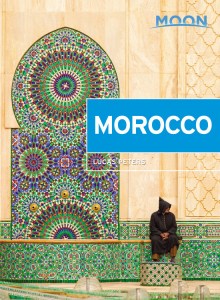 Grand imperial cities, calm desert oases, Mediterranean beaches, and ancient history: experience an incredible crossroads of culture with Moon Morocco.
---
Travel Maps of Morocco
---
Casablanca and the South Atlantic Coast
Casablanca is the beating heart of modern Morocco. It's a Moroccan-style New York and the country's business capital, with all the hustle and bustle that entails.
---
Rabat and the North Atlantic Coast
Rabat is the political hub and home of the king of Morocco, Mohammed VI, as well as various ministries, dignitaries, and embassies.
---
Tangier and the Mediterranean Coast
Though Tangier has long given up its status as an international zone, a definite spirit of internationality exists in Tangier as in no other city in Morocco.
---
Fez and the Middle Atlas
When you pass under the great blue gate of Bab Boujeloud into the old city of Fez, known as Fès el-Bali, you are walking into the largest car-free urban area and one of the largest UNESCO World Heritage Sites on our planet.
---
Marrakesh
Ancient bamboo-covered souks, an endless array of bazaars, five-star restaurants, lush palm groves, snake charmers, fortune tellers, and characters of all sizes and shapes make up modern-day Marrakesh.
---
The High Atlas
Above the palm-lined streets of Marrakesh loom the snowcapped High Atlas Mountains—the tallest mountains in North Africa.
---
Ouarzazate and the Southern Oases
A trip to Morocco feels somehow incomplete without spending at least one night in a desert oasis. Here, paved roads give way to packed dirt and sand. If you're lucky, just over the next great dune is a fresh, quiet palm grove."