The Six Best Sites to Snorkel or Dive in the Galápagos
The Galápagos may be the best destination worldwide for watching wildlife on land, but the marine marvels underwater are beyond belief. After snorkeling with playful sea lion pups and nonchalant sea turtles or diving with hammerheads and whale sharks, the Caribbean and Red Sea simply pale in comparison.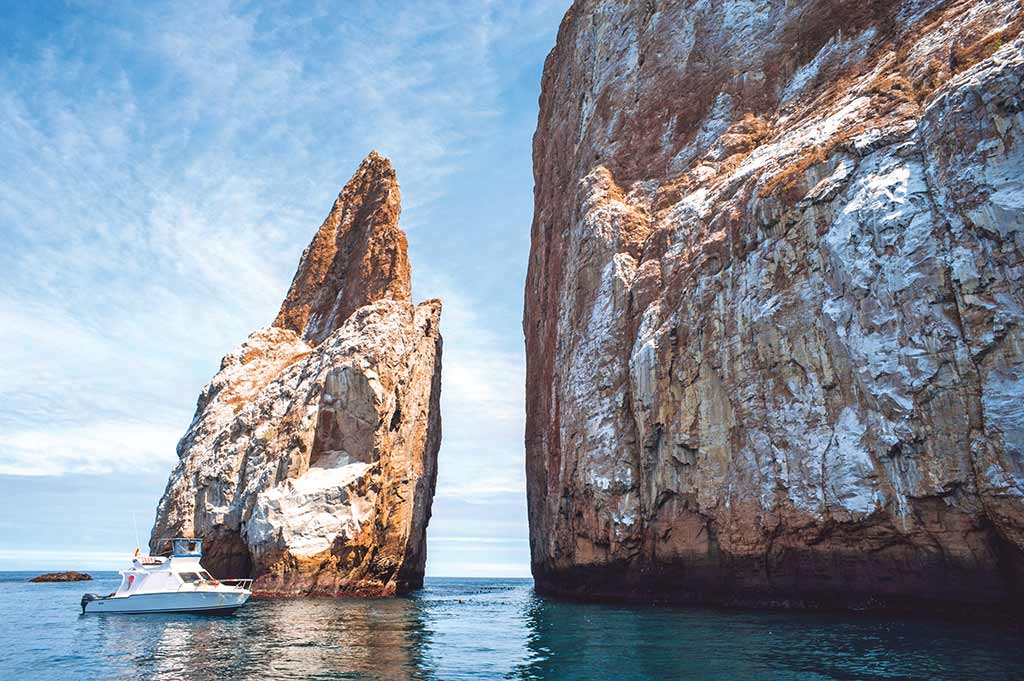 Gordon Rocks, Santa Cruz
One hour from Puerto Ayora, this site is for intermediate to advanced divers due to strong currents. Visibility is usually excellent, and you can watch schools of hammerheads, rays, moray eels, and sea turtles.
Kicker Rock (León Dormido), San Cristóbal
The narrow channel between the sheer walls of this volcanic tuff cone is a prime snorkeling spot. White-tipped reef sharks, sea turtles, and rays are commonly seen in the channel, while divers go deeper to see hammerheads. A visit is combined with snorkeling among a sea lion colony at nearby Isla Lobos.
Punta Vicente Roca, Isabela
On the western side of Isabela, this protected bay is an important resting spot for sea turtles, and you can also spot Galápagos penguins, flightless cormorants, and marine iguanas.
Devil's Crown and Champion Island, Floreana
The jagged peaks of this submerged volcanic cone known as Devil's Crown poke out of the water—hence its ominous name. Snorkel outside the ring or in the shallow inner chamber with tropical fish and occasional sharks. A visit is usually combined with snorkeling among a sea lion colony at Champion Island.
Gardner Bay, Española
On the northeast side of Española, this crescent beach offers snorkeling with a sea lion colony, stingrays, white-tipped sharks, and parrot fish. It's also an important nesting site for sea turtles.
Wolf and Darwin Islands
The ultimate diving experience, open only to live-aboard dive cruises, is found around these islands in the far north. Hundreds of hammerheads can be seen off Wolf, gigantic whale sharks cruise by June–November, and bottlenose dolphins are common at Darwin's Arch.
---
Related Travel Guide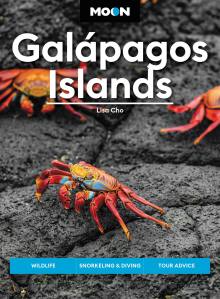 The Galápagos archipelago is one of the most beautiful, wild, and untouched places on earth. Travel back in time with Moon Galápagos Islands.
Save for Later