Hiking Cockscomb Basin in Belize
The land rises gradually from the southern coastal plains to the Maya Mountains; driving south on the Southern Highway, you'll see the highlands to the west and flatlands to the left, mostly covered by orange and banana groves. The highway passes through a few villages and soon delivers you to the area's prime attraction: Maya Centre village and Cockscomb Basin Wildlife Sanctuary. Heavy rain along the peaks of the Maya range, as much as 160 inches per year, runs off into lush rainforest thick with trees, orchids, palms, ferns, abundant birds, and exotic animals, including peccaries, anteaters, armadillos, tapirs, and jaguars.
Cockscomb Basin Wildlife Sanctuary
Commonly called the "Jaguar Preserve," this is one of the most beautiful natural attractions in the country. A large tract of approximately 155 square miles of forest was declared a forest reserve in 1984, and in 1986 the government of Belize set the region aside as a preserve for the largest cat in the Americas, the jaguar. The area is alive with wildlife, including margays, ocelots, pumas, jaguarundis, tapirs, deer, pacas, iguanas, kinkajous, and armadillos, to name just a few, along with hundreds of bird species and even howler monkeys. The park is also home to the red-eyed tree frog and the critically endangered Morelet's tree frog. And though you probably won't spot large cats roaming during the day (they hunt at night), it's exciting to see their prints and other signs—and to know that even if you don't see one, you'll probably be seen by one.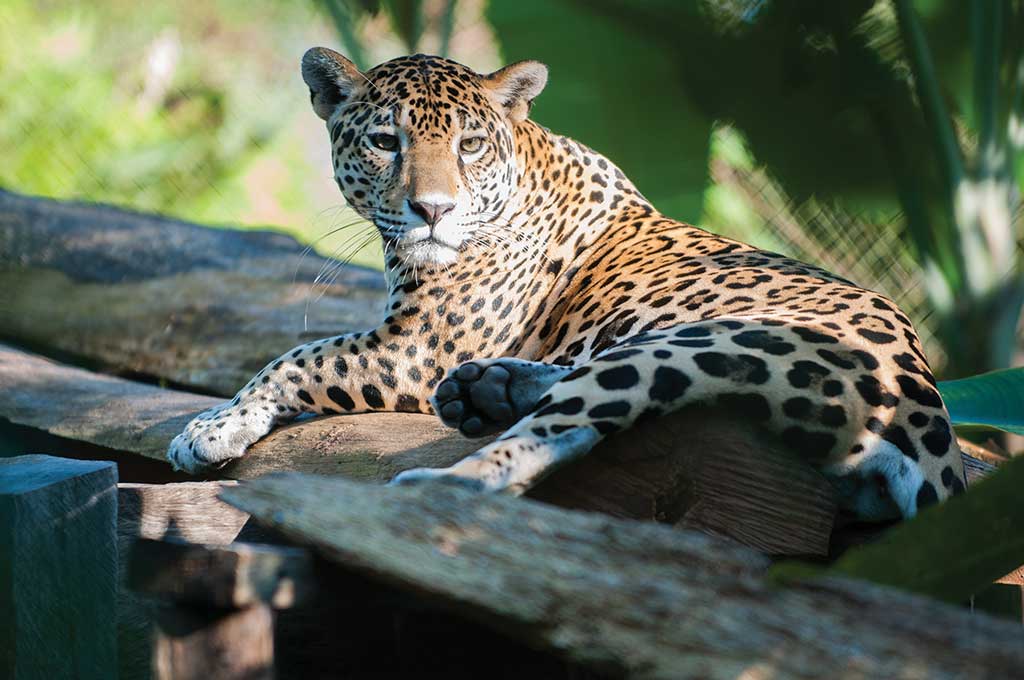 The Cockscomb Basin Wildlife Sanctuary is managed by the Belize Audubon Society, which also conducts research and community outreach in support of conservation. The park is open 8am-4:30pm daily. Entrance is US$5 for non-Belizeans (pay at the Maya Centre Women's Group craft shop at the head of the access road, immediately off the Southern Highway). Just past the entrance gate into the park is a gift shop and office where you'll be asked to sign in. Visitor facilities include an interpretive center, a picnic area, and an outhouse.
Victoria Peak
The second-highest point in the country is the top of Victoria Peak (3,675 feet). Geologists believe the mountain is four million years old, the oldest geologic formation in Central America. Reportedly, area Mayan populations thought the peak was surrounded by a lake, unapproachable by people and occupied by a powerful spirit. The first known people (a party led by Roger T. Goldsworth, governor of then-British Honduras) to reach the summit did so in 1888. Today, it is a protected natural monument, managed by the Belize Audubon Society.
Summit trips can be arranged in the dry season only (Feb.-May) and must include a permit and a licensed guide. The 30-mile round-trip trek takes three or four days; the up-and-down terrain is steep, and there are no switchbacks. Contact the Belize Audubon Society for trail and campsite details; entrance is US$5 pp plus camping fees.
The Belize Audubon Society does not have guides for hire, but they can provide a list of guides with contact information. There are a few reputable mountain guides in the surrounding villages, including Marcos Cucul (tel. 501/670-3116), who can take you rock climbing or on a backcountry trip to the top of Victoria Peak (US$500 pp).
Hiking
There are more than 20 miles of maintained hiking trails, which range from an easy hour-long stroll along the river to a four-day Victoria Peak expedition. An early morning hike on the Wari Loop offers the best chance to see wildlife and to admire the large buttress roots of the swamp kaway (Pterocarpus officinalis) trees. At the end of the Tiger Fern Trail, a rigorous hike, you'll find an impressive double waterfall—the most beautiful waterfall in Belize, according to top Belizean landscape and underwater photographer Tony Rath. There are more waterfalls, including a less difficult fall with a pool, within a 30-minute hike. Check the front of the visitors center building for a detailed map.
If you climb Ben's Bluff, you're not just looking out over a park where jaguars live—you're at the entrance of a forest that goes all the way into the Guatemalan Petén, part of the largest contiguous block of protected forest in Central America. The bluff was named after Ben Nottingham, who monitored radio-collared jaguars with radiotelemetry. From here you can see Outlier Peak, a moderate one-day hike (about 8.5 miles round-trip) and great place to camp.
Bring your swimsuit when visiting, as you'll find cool natural waterfalls and pools for a refreshing plunge. You can also rent an inner tube and float down South Stann Creek. All visitors are encouraged to bring sturdy shoes, a long-sleeved shirt, long pants, insect repellent, sunscreen, and plenty of water. If you would like to hire a guide, there are several renowned wilderness guides who grew up in these forests and who can be found up the road in Maya Centre.
Accommodations and Camping
Bring your own tent to stay at one of three well-maintained campgrounds (US$10 pp). The park's overnight accommodations (US$20) begin with zinc-topped buildings with bunk space for 32 people. Expect a bed in a shared "rustic cabin" or a bunk in the main dormitory, clean sheets, shared baths with cold showers, and solar power. There are also a few private cabins (6 beds and a kitchen US$54).
Be prepared with food and supplies if you plan to stay a few days; the only food for sale in the visitors center is chips, cookies, candy bars, and soft drinks. There are a couple of small shops in Maya Centre, so feel free to stock up there before catching a taxi into the park. You may also be able to arrange for meals to be cooked in Maya Centre and delivered to you. Otherwise, there is a communal kitchen with a refrigerator, gas stoves, and crockery and cooking utensils for rent. Again, visitors are required to bring their own food and water. A walled-off washing area has buckets, and a separate cooking area has a gas stove and a few pots.
Getting There
Cockscomb Basin is about six miles west of the Southern Highway and the village of Maya Centre; from Dangriga, it's a total of 20 miles. The road can be rough after it rains. For public transportation, catch any bus traveling between Dangriga and Punta Gorda and hop off at Maya Centre. From there, it's an extremely long—at least an hour—and hilly walk; I strongly recommend a US$15-20 taxi ride.
---
Related Travel Guide